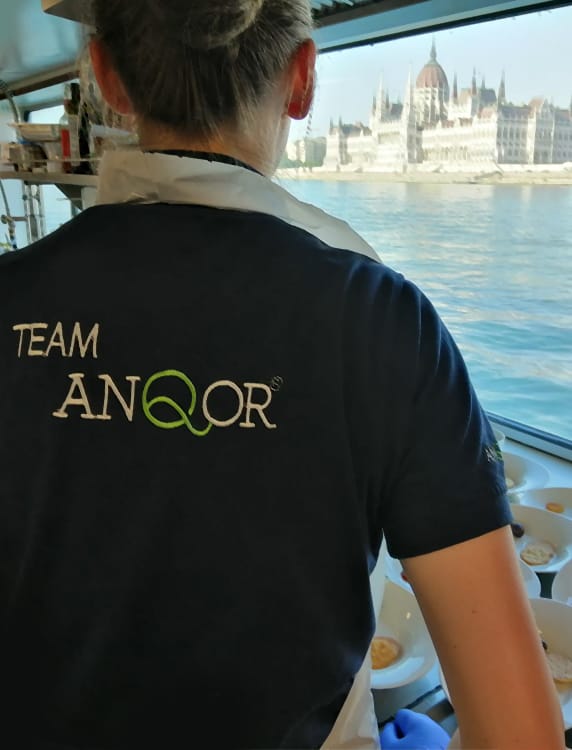 ANQOR is a young yet experienced Hotel Management & Catering Service provider who is supplying its services aboard river cruise ships through Danube, Main and Rhine along the Netherlands, Germany, Austria, Slovakia, Hungary as well as Portugal.
ANQOR was established in 2009 with main goal to remain a family-oriented company. This focus provided the company with competitive advantage as by creating close relationships with our employees can enhance employee engagement and friendly working environment. The results are delivering maximum guests' satisfaction. Most of our long-term employees will admit and returning guests will agree: satisfied employees provide the maximum service.
At ANQOR we know that our people-centered approach to our employees, guests, partners, and ship owners is what has made us successful and recognized as a leader in the hospitality and hotel management industry. Our employees drive our success through innovative and creative "outside of the box" thinking. We provide an inclusive place to grow, personally and professionally, and genuinely believe that our employees make a difference by bringing new ideas, viewpoints and experiences to the workplace.